The way we build has a lasting impact on the communities where we live and work. We work collaboratively with clients and partners to deliver the best experience for all.
Over the last 40 years we've gained a deep expertise in aquatic and recreation construction having built and renovated hundreds of pools, arenas and community centres around Alberta and across Canada. Today, we're working on over 10 recreation projects across several construction delivery methods. Contact us to learn more or take a look at some of our recent work:
Bonnie Doon Leisure Centre Rehabilitation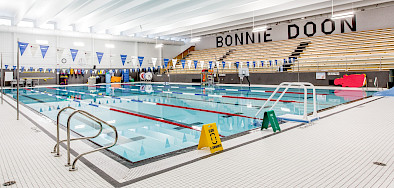 Working with the City of Edmonton we're proud of the collaborative work with trade partners to manage the project schedule on this incredibly complex pool upgrade and renovation project.
Maple Ridge Leisure Centre Pool Upgrade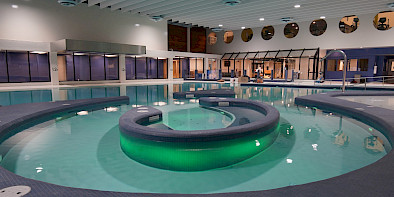 Renovating a pool in an active recreation centre required a coordinated team effort between Chandos, our client the City of Maple Grove in British Columbia, and our trade partners. Our lean construction techniques and collaborative methods proved to be invaluable throughout the process.
Kamloops Canada Games Aquatics Centre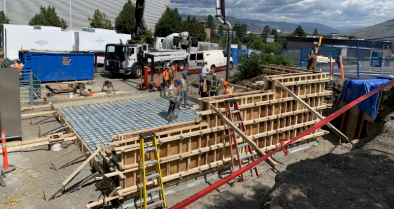 The City of Kamloops in British Columbia is the first municipality in the province to execute a construction project using the Integrated Project Delivery method. In fact, this is the first construction project in the entire province to use IPD. Completed in phases, our IPD team helped save time and money with a critical design change that saw some mechanical systems relocated from the roof to ground floor. 
Want to learn more?
Perhaps you're considering Integrated Project Delivery for your next recreation construction project and want to learn more about the benefits and committment required. Or maybe you'd like to hear about some of our current aquatics projects.  Either way contact us - we're ready to assist!
Back to blog