June is the official month of celebrating the LGBTQ2S+ community.

The origins of Pride began in 1969 with the Stonewall uprising on June 28. 
On that date, police raided a gay bar in New York City's West Village called the Stonewall Inn. In the US and Canada, this was commonplace during a time when same sex relationships were considered illegal and community members were banned from holding federal jobs, barred from nightclubs and restaurants, and thought of as being mentally ill and sexually deviant. But on this day, the patrons in the bar fought back, starting the Stonewall riots which went on for days. This was a major turning point in the gay rights movement and a year later the first Pride event took place to commemorate this important moment of activism. Over time, the rainbow flag became a common symbol of LGBTQ+ liberation.  
It's important that we acknowledge the progress that has been made over the last 50 years and it's even more important to remember that there is still a long way to go. 
 
At Chandos, we embrace the need to welcome diverse people and create a culture of inclusion. Being a Beneficial Corporation ensures that we hold ourselves to higher standards when it comes to social issues. And early on in our certification process, we identified that we needed to have a stronger strategy around diversity, equity, and inclusion.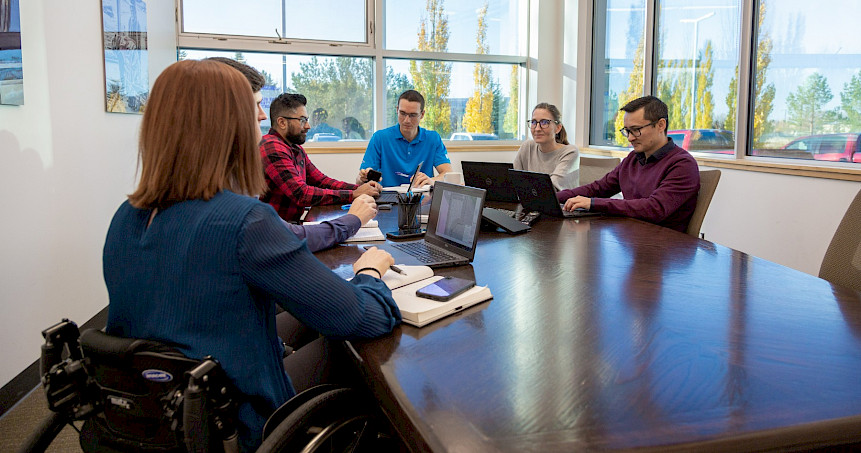 Our teams spoke about the approach we should take and launched Chandos' first ever demographic survey. That was a big step in acknowledging where we were and where we wanted to go. There were a lot of characteristics we used in that survey to determine how our employees identified. And we took all that data and started to build and execute a diverse talent strategy.  
 
Since then, we've done some noteworthy things in support of our LGBTQ2S+ community. We've partnered with Pride at Work Canada and completed training with them. And this year, we are showing support for trans and non-binary people by adding pronouns to our signatures.  
 
'Inclusion' is one of our core values – and has been since the very beginning. It was a commitment to employee ownership and ensuring that everyone's voice matters. Our inclusive culture began with the desire to eliminate the divide that existed between office employees and field staff. As our company evolved, we started to realize that there were other divides within the company and we modified our definition of 'inclusion' and expanded it to ensure we were being inclusive across the board. Across all identities, sexualities, genders, and races.  
 
We know that there's still a lot of work to do. And it is important to be intentional about having these conversations. We want all our employees to feel safe, and to feel comfortable being visible and being themselves.  
And during the month of June, and throughout the year, we want our LGBTQ2S+ team members to know that they belong. Because they do.   
Back to blog