September 30th is the National Day for Truth and Reconciliation. It directly responds to the Truth and Reconciliations Commission's Call to Action #80 which calls upon the federal government, in collaboration with Indigenous Peoples, "to establish, as a statutory holiday, a National Day for Truth and Reconciliation to honour survivors, their families and communities, and to ensure that public commemoration of the history and legacy of residential schools remains a vital component of the reconciliation process".
September 30th is also sometimes referred to as Orange Shirt Day which is a grass roots campaign founded by Phyllis Webstad. Orange Shirt Day grew out of her own experiences and the experiences of other residential school survivors who attended St. Joseph's Mission near Williams Lake. When Phyllis was a child her grandmother took her shopping for something to wear for her first day of school. Phyllis picked out a new orange shirt that was both bright and exciting, reflecting her feelings of going to a new school. When she arrived at schools her emotions quickly went from excitement to terror as her shirt was taken away from her. This shirt was a gift from her grandmother and represented a piece of home, a piece of her heart and life as she knew it.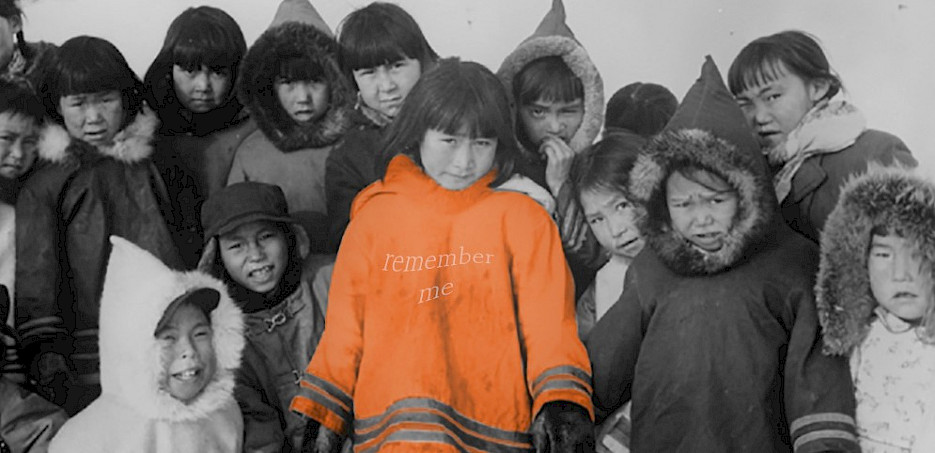 Orange Shirt Day began in 2013 and people began wearing Orange shirts on September 30th as a way to promote awareness and education of the residential school system and the impact it has had on Indigenous communities for over a century. "Every Child Matters" was chosen to represent the day children are to be honoured, loved, respected and encouraged to thrive. The month of September was chosen as it represented the month that the school year started.
"Reconciliation is not an Aboriginal problem, it is a Canadian problem. It involves all of us," said Justice Murray Sinclair who was chair of the Truth and Reconciliation Commission.

This quote is a reminder that reconciliation is a journey and it will take time - it is a road map on how we can move forward through education. Reconciliation is an initiative that should be a priority throughout the year but the National Day for Truth and Reconciliation is the one day each year where we have the opportunity to reflect on our knowledge of Canada's Indigenous history, and how we can ensure we learn from this dark chapter of Canada's history, so it never happens again. Reconciliation involves all Canadians, not just Indigenous people, and there are a number of ways that all Canadians can become involved to commemorate this important day.
There are a number of publications that can help you learn about the Indigenous history, and here are a few of my recommendations. (The first two books started me on my journey to understanding our Indigenous history):
The Inconvenient Indian (Thomas King)

21 Things you may not know about the Indian Act (Bob Joseph)

Final Report of the Truth and Reconciliation Commission of Canada – the 94 Calls to Action

Namwayut – We are all One (Chief Robert Joseph)

Beyond the Orange Shirt Story (Phyllis Webstad)

They called me number one (Bev Sellers)

Seven Fallen Feathers (Tanya Talaga)

I am not a number (Jenny Kay Dupuis and Kathy Kacer) – For Children (and written by a member of my community, Nipissing First Nation)
For those who prefer movies:
We were children (2012 – Documentary/Drama)

Indian Horse (2017 – Executive producer Clint Eastwood)

We can't make the same mistake twice (2016 – Documentary)

Secret Path (2016 – Director Gord Downie)
Non-Indigenous people are allies and there are many ways we can all recognize this important day, including:
Wear an orange shirt purchased from a local Indigenous artist

Volunteer at an Indigenous organization

Visit an Indigenous cultural site or museum in your area

Attend or volunteer at a National Indigenous Peoples Day or National Day for Truth and Reconciliation event.

Attend and support Indigenous community events

Read books by Indigenous authors

Donate sports equipment to remote Indigenous communities

Ensure you buy and support authentic Indigenous art

Attend an Indigenous music and/or film festival
Educational Courses and resources to learn more about Canada's Indigenous history: 
University of Alberta - The Indigenous Canada course is free

This post was written by our national director of Indigenous strategies, Tim Laronde.

Images c/o the Indigenous Arts Collective of Canada. 
Back to blog