The third webinar in our Building Good series focuses on Workplanning and Productivity. 

There are project management tools and techniques that every one of us can benefit from. World renowned innovation and workplanning experts Markku Alison, Vice President, Innovation and Strategy, Chandos Construction; Lindsay Worton, IPD and Continuous Improvement Coach; and Justin Perdue, Principal, HDR, share easy-to-use tools that can help you stay focused in the face of disruptive changes.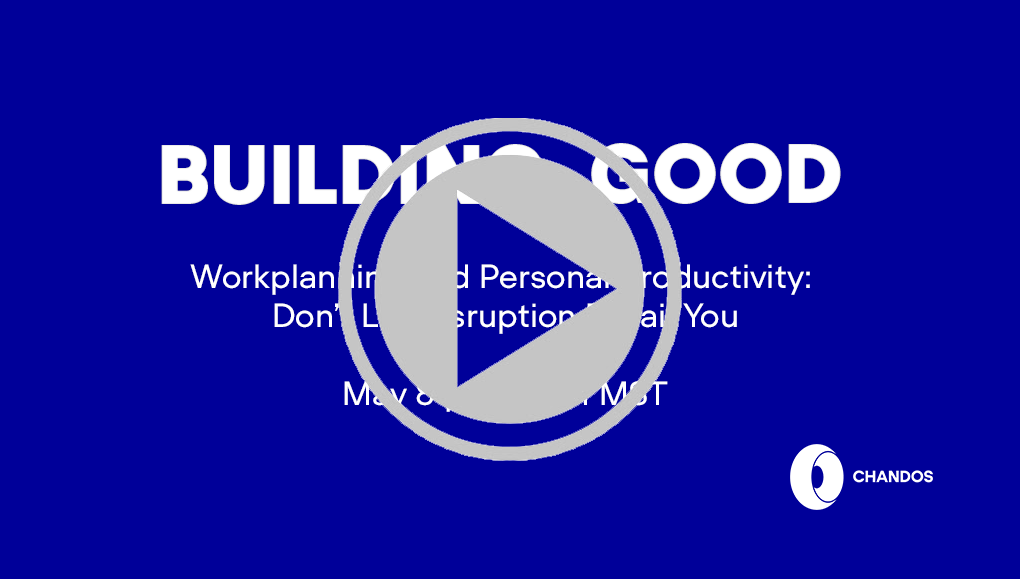 The discussion includes an overview of what has changed amongst teams since COVID-19 and tips to overcoming challenges, including:
- Adapting analog tools to digital formats
- Using the sprint planning and the values assement tools
- Time blocking in your schedule to get important work done
- Utilizing fast tracking collaboration software
- Reducing your 'mental load'

Click on the video above to learn more. Also make sure to register for the remainder of our sessions - the series wraps up on May 29.
Back to blog