The fourth webinar in our Building Good series focuses on Post Pendemic Architecture: The Future of Practice. 

Architectural practice has been impacted by recessions, market forces, and demographic shifts but has never experienced anything like the COVID-19 pandemic. What might the profession look like on the other side? Renowned industry thought leaders Markku Alison, Vice President, Innovation and Strategy, Chandos Construction and Phil Bernstein, Associate Deam, Yale School of Architecture, share some possibilities.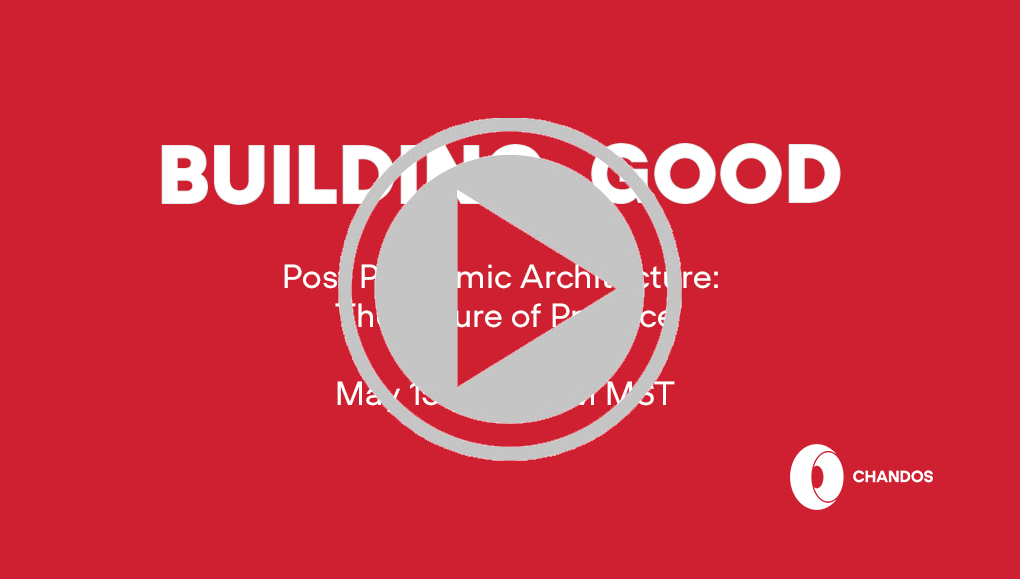 Topics explored, include:
- Opportunities for digitization in our industry 
- Strategic hiring
- Push for productivity and efficiency 
- Survival of innovators
- Generational change

Click on the video above to learn more. Also make sure to register for the remainder of our sessions - the series wraps up on May 29. 

Interested in learning more about systemic transformation in architectural design, engineering and construction? Our speaker Phil Bernstein has written a book about the very topic entitled Architecture - Design - Data: Practice Competency in the Era of Computation. Prior to being dean at the Yale School of Architecture - where he taught since 1988 - Bernstein was the vice president at Autodesk. There, he oversaw the Waltham AEC Headquarters project which received more than 14 architectural awards.
Back to blog