The fifth webinar in our Building Good series focuses on ways to Find Purpose in Times of Uncertainty. 

During difficult times we often look inside to find meaning and purpose for what's happening around us. Join Afdhel Aziz, innovative marketer, founder of Conspiracy of Love and author of Good is the New Cool: Market Like You Give a Damn, and Tim Coldwell, president, Chandos Construction, as they discuss how recent global events have caused many business leaders to revisit the purpose of organizations.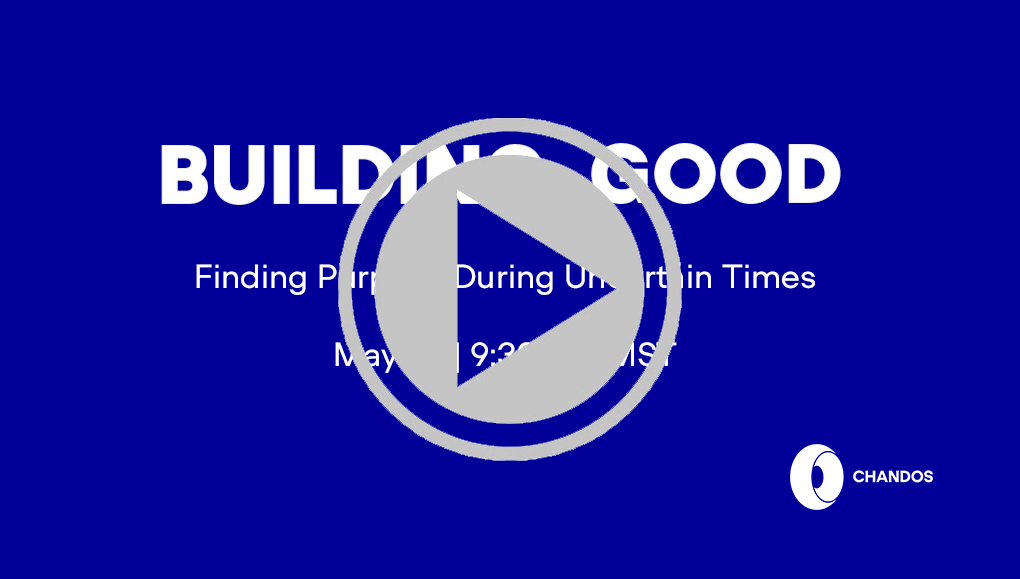 Tim and Afdhel also discuss their roles in hosting a cross country tour Industry With Purpose; what Afdhel sees happening with the purpose movement during the COVID-19 pandemic; the rise of social procurement; and how we can use this moment to re-build things better than they were before.  

Click on the video above to learn more. Also make sure to register for the remainder of our sessions - the series wraps up on May 29. 
Back to blog