The second webinar in our Building Good series focuses on COVID and Job Site Safety: Changing the Way We Work. 

It takes discipline and experience to develop and implement site safety protocol for a risk you've never before had to face. Industry experts Jeff Zawaski, Construction Manager, Chandos; Connie Saltel, Health and Safety Manager, O'Connor Electric; Jon Webb, Human Resources Manager, O'Connor Electric and moderator Greg Stack, Area Manager, Toronto, Chandos, share best practices and reflect on their experiences over the last 45 days in dealing with a pandemic.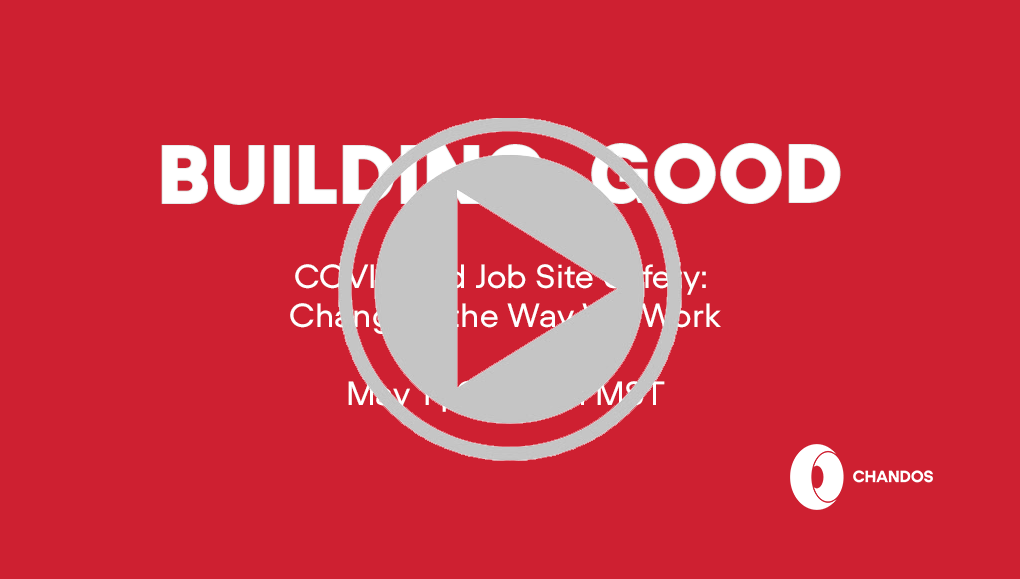 The questions explored, include:
What has been the most important aspect of your COVID-19 response?
How are you reassuring workers that sites are safe, and measures are being followed and enforced?
How do we respond to an issue or a potential COVID-19 exposure on site?
Was there a point in the last 30 days when the COVID-19 measures have become "culturally accepted" and what are the pros and cons of this?
What do our workers think about working on projects during this time?  
What are some of the supply chain challenges you've been faced with?
How did you manage the evolving situation and updating your measures and protocols in response to the sometimes-daily changes and government mandates?
Get the answers by clicking on the video above. Also make sure to register for our next sessions - we've added several new topics!
Back to blog