It's been a hard year. But with the dedication and collaboration of our teams, clients and partners and team, we can look back with gratitude.
Let's reflect on one of the most challenging years in history (and certainly in our 40 years of business!)
This is how we build
To start the year, our Executive Chair, Tom Redl, was named 33rd Allard Chair of business at MacEwan. This is an honorary teaching position that recognizes a distinguished business and community leader.
Also in the first quarter of 2020, we launched an updated version of our brand in February. Our focus on complex buildings and innovations across multiple sectors hasn't changed, but we updated our brand identity to build on our past as we look to the future. We're committed to building better together and our new branding reflects that.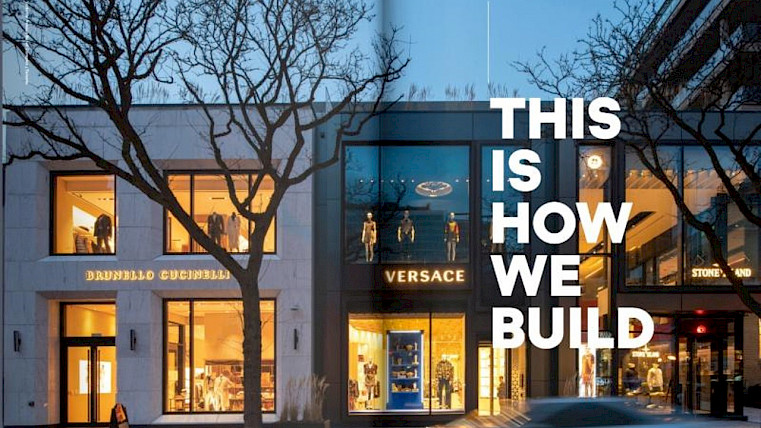 We have the courage to act
March was a month of change this year as the world adapted to the pandemic. We're incredibly proud of our team's response and agility adapting to Covid-19 on site while keeping our teams safe. Throughout the pandemic, the health and safety of our employees, families, and industry partners has remained of the utmost importance and continues to be our first priority while maintaining essential operations.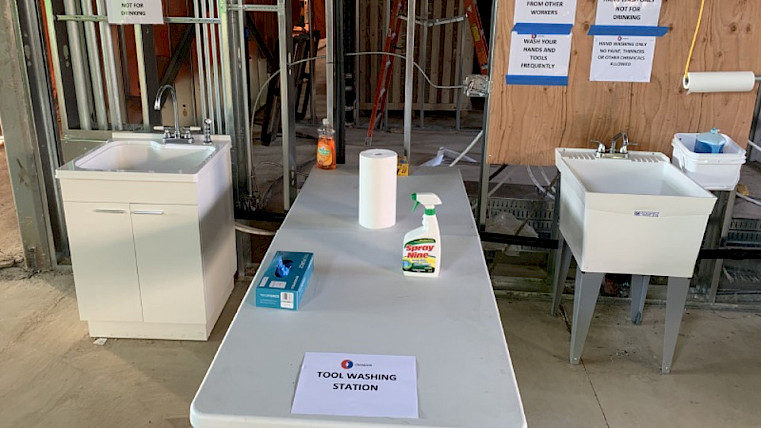 We all belong
For us, inclusion is the norm and we believe that inclusive hiring nurtures diverse talent. Apprentice carpenter Chantelle Marie participated in all-female concrete pour on our Acheson reservoir site. She said she felt a huge sense of pride and hoped the moment would "encourage opportunity and diversity in every workplace. It's important to have the best person for the job and give fair opportunities to everyone. We want great people on our team, regardless of gender, ethnicity, size or orientation. If we don't give everyone a chance, we will shrink our pool to find greatness."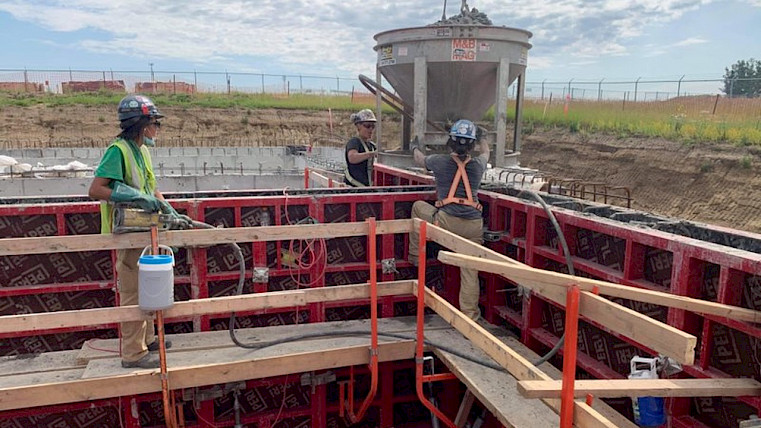 We learn from each other
After canceling our annual employee leadership conference focused on building our culture through inclusion and collaboration, our COO, Sean Penn, decided to take the conversation on the road with his Better Together Tour recognizing our teams and their response to the pandemic all across Canada. This unique way of engaging with employees proved the power of our culture and the importance of working together.
Building on our passion to learn, we launched our debut podcast, Building Good. Led by Tim Coldwell and Jen Hancock, we interview leaders from various industries and learn about how they're using business to solve some of the world's greatest challenges.
In more exciting news, Tim Coldwell, president of Chandos Construction was named one of Canada's Top 40 under 40 for 2020. Recognized for inspiring others and giving back to communities and to Canada, Tim leads with the idea that value is created when people combine the power of purpose with existing business models to solve the world's greatest problems.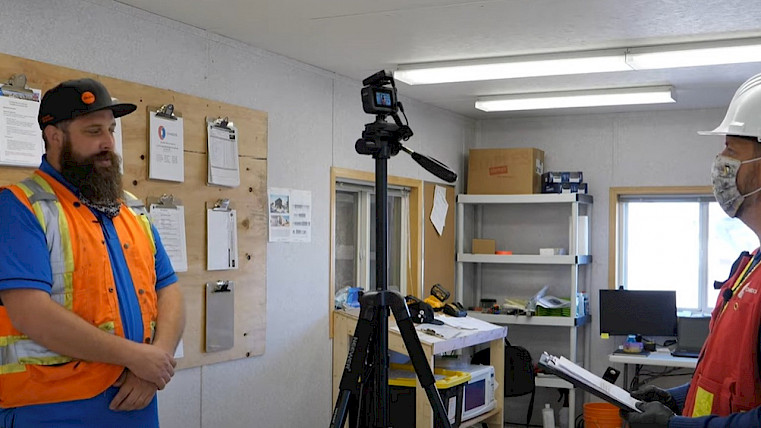 We see things differently
In the fall, we announced our new social procurement plan: at least 5 percent of our addressable spend will focus on social impact organizations. We're always looking at ways we can use our business to make a positive impact on the world. 
We also saw our internal team hit a record year of donations for our United Way campaign! As a dedicated partner for 20 years, we believe that building better together includes reaching into the communities where we serve.There are close to 6,000 United Way programs across Canada that support those struggling with poverty, hunger, and getting access to education and employment. 
We build better together
We helped pioneer the Integrated Project Delivery method in Canada and, at the end of 2020, we secured our 28th IPD project with McMaster Innovation Park. We're excited to announce our latest wins in 2021! This method optimizes early engagement from all stakeholders including trade partners, architects, owners and contractors. It puts the right people in the room at the right time and harnesses their talents. This allows for a much deeper level of collaborative construction. 
The world is changing faster than ever before and we're not the only ones acting today for a better world tomorrow. We're so thankful for our partners, clients, employees and friends who continue to strive to push to make an impact. Thank you!
Back to blog